Discover Kett's Latest Technology In Measurement Instruments at IFT13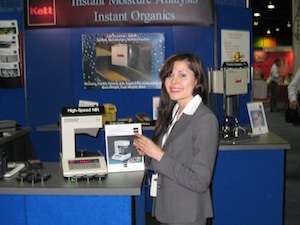 We're really looking forward to IFT this July - our 16th show. After 40+ years of perfecting measurement instruments and setting the standard for rice quality measurement, we have some innovative new products we're launching this year at IFT13, plus some oldies, but goodies that continue to be the coolest on the market.
We hope you find the time to stop by, say hello, and see how our expertise in measurement instruments can help you achieve your needs with product quality, optimized production and improved profits.
Here's 7 reasons why we think you'll want to add Kett to your expo plan.
Check out the coolest moisture meter- the handheld KJT130. Anyone who sees this in action is always impressed - stop by and find out why.
And if you need to measure more than moisture - how about an instrument that simultaneously measures moisture, protein, fat and oil? Yes - we'll have that on display too - so come by and check it out - it's also really cool!
Have a question or unique need? Our engineers will be available to answer your questions on how to improve product quality and consistency.
Get solutions to optimize production and improve your bottom line - come view our wide range of measurement instruments and see if Kett has the right solution for your needs.
We're always improving our products - be one of the first to view our latest technology - we have single grain moisture meters, powder whiteness testers, rice whiteness meters, and so much more...
The C100, recommended by the International Starch Institute (ISI) for measuring powder whiteness, has now been replaced by the new and improved C130. Reducing your carbon foot print is just one of the benefits - you'll have to stop by to learn more.
The C300 grain whiteness meter has long been recommended by International Rice Research Institute (IRRI) for rice quality. In the fall of 2011 we launched an updated version the C600. Learn how you can optimize your profits this rice harvest season with the new C600 - it'll be on display.
Next Steps: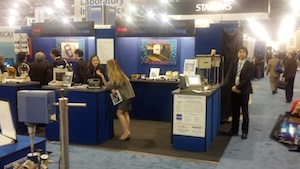 1. If you're registered, add us to your Expo Plan by clicking the "Add to My Expo Plan" button on the IFT2013 widget on this page.

2. If you're not registered - do that first by clicking the "register now" button on the IFT2013 widget.

3. To schedule a meeting - fill out the IFT Meeting form on the right side of this page, and we'll contact you to coordinate a convenient time at the show.

4. If you can't make the show - but want to learn more about our measurement instruments - call us or email us here