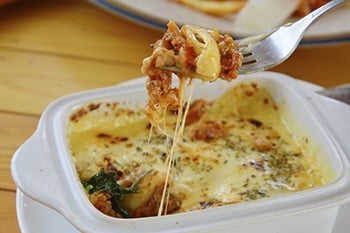 The consumer push for healthier versions of our favorite foods today is forcing manufacturers to replace ingredients like fat – without compromising the flavor or texture we love. Often, though, replacements negatively affect taste and texture due in part to the way these replacements interact with, and affect moisture in the product. One way to help ensure that "better-for-you" foods provide the experience consumers are looking for is to measure and optimize moisture content.
Moisture In Healthy Food Products
Food manufacturers are addressing consumers' desires for better foods by developing healthier versions of some of their best-selling snacks, desserts, processed meat products and even frozen dinners. "Healthier" might mean less fat, less sugar, more fiber, more protein, reduced salt or gluten-free, but fat-free and reduced-fat foods represent the majority of the healthy products on grocery shelves.
To reduce the fat in a product, manufacturers look to replacements, like functional whey proteins or carbohydrate-based fat replacements. Often, though, these types of ingredients disrupt the structure of the product and tend to hold moisture more than fat does; this leads to compromised taste, texture or product performance.
The Healthy Food Compromise
We've all had healthy foods that didn't measure up to their original, full-fat versions. Take cheese, for example. According to the book "Low-Calorie Foods Handbook" (Marcel Dekker, Inc.), low-fat cheeses suffer from lack of flavor, development of off-flavors, and texture defects (it's either too firm or too soft). In experiments, three manufacturing practices were found to substantially influence the quality of low-fat and reduced-fat cheese: the choice of starter, moisture control, and control of lactic acid levels in the cheese.
Similarly, the book "Bakery Products Science & Technology" (Blackwell Publishing), states that fat replacement affects the moisture content, water activity, volume, and color of bakery products. These fat replacers bind water and require the addition of higher amounts of water in the formulation compared to fat.
Fat replacers also lead to increased moisture retention in the final products. This might be a desirable characteristic – for example in bread – because it retards staling. But the increase of moisture must be closely monitored and controlled because it may shorten the shelf life of the products and result in mold growth.
According to the International Food Information Council (IFIC) Foundation's 2014 Food and Health Survey, we're seeing a significant increase in the number of consumers taking steps to improve their diets and increase their levels of physical activity. At the same time, 90% of us list taste as the top factor when choosing which food and beverages we'll purchase during weekly grocery store visits. What we're all looking for, it seems, is to "have our cake and eat it, too" – we want healthy foods to help in our pursuit of better health, but we demand that they taste great.
Reaching that delicate balance of taste, nutrition and performance requires meeting exacting specifications during production. Unfortunately, too often a variance in spec results either in product failure or expensive waste. Heading off these issues by carefully measuring moisture, protein, fat, and other constituents with an NIR organic composition meter can increase the likelihood of your products meeting or even exceeding consumer expectations.
If you're a food manufacturer struggling to develop a formulation that will address consumer demand, look to moisture as a possible factor in your product's overall performance.