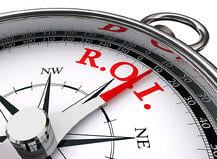 Getting budget approval to invest in an accurate and reliable moisture meter can be a challenge unless you're able to clearly demonstrate the ROI to your CFO. Please note that when I say 'moisture meter' I could also be saying fat/oil meter, protein meter, sugar meter or any other meter that provides organic composition measurement. The same analysis applies.
The purpose of this article is to show you how to determine benefits versus cost and share with you an ROI worksheet we've created so you can easily share the numbers with those who approve the capital expenditure.
Understand The Benefits
Start by identifying the benefits you need from your moisture meter, for example:
Increased shelf life
Consistent reliable quality
Cost savings on shipping
Improved time efficiencies in production
Reduced energy and running costs
How will each of these points benefit your business and contribute to the bottom line? The key is to look at each of these five points and put a number to it. For example: Fewer returns due to poor quality, ability to secure new business because you can guarantee consistent quality, cost savings on shipping, reduced labor, cost of goods sold, versus purchasing and operating the moisture meter.
Know The Total Cost of Ownership
However…. Not all moisture meters are created equally!
Regis McKenna, business guru of Silicone Valley states, "The more alike two products are, the more important their differences become."
When technology is similar between suppliers, it can be difficult to discern which moisture meter is the most beneficial option. A seemingly simple purchase is now getting a wholelot more complicated so it's important to compare the specifics of each moisture meter including hidden costs that fall under the total cost of ownership.
The purchase price is not always an indicator of total cost. A familiar term to most is TCO (Total Cost of Ownership). This works out to be the initial price, supplies and utility cost to run the moisture meter, maintenance/warranty costs over time, and the cost of your staff member to run the moisture meter. If you take the time to assess these additional costs, the results can be very surprising. When you consider the increased profitability and efficiency your company can achieve after successful implementation, the cost of the most expensive overall solution for moisture measurement might be almost insignificant to the bigger picture.
Consider the quality and longevity of the moisture meter. What is the life of the instrument, and how soon will you need to replace it? Another cost often missed when weighing TCO is maintenance and running costs. In addition, with many meters, there's a need for repetitive calibrations due to instrument drift. The personnel time with this cost alone can dwarf the purchase price.
And don't forget to ask "Does it come with guarantees and/or warranties? "
Be Clear On How It Will Optimize Production
Take the time to review the current process, time involved to measure moisture, and how accurate those measurements really are. Being able to do substantially more tests or even continuous measurement will allow your team to keep moisture (and other organic variables if you are using a composition meter) as close to the setpoint as your process is capable…. Without operator cost increases!
By optimizing the process you'll be able to speed up production to meet your objectives for quantity and quality.
Use An ROI Worksheet
Use the calculator below to compare the cost of operating a Kett KJT Instant Moisture or Composition Analyzer to your current moisture meter method and see how much it's costing you to NOT own a Kett instrument.
We have created an ROI worksheet so you can easily compare the costs and determine the right moisture meter for your needs. Check it out here
Other articles you may find helpful:
Learn How A Small Investment In A Moisture Meter Can Mean Big Profits Starting Day One
How To Buy The Right NIR Analyzer For Your Needs and Optimize ROI
10 Things QA Should Know About Measurement Instruments Before Buying
Why Accurate Moisture Measurement Is Critical To Shelf Life and Longevity
Learn How To Choose The Right Test Instruments You Can Rely On