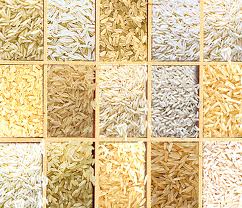 According to the US Rice Producers Association, rice provides 20% of the world's dietary energy supply with the average American consuming 25 lbs of rice per year.
It appears as though this consumption will only increase too as the June 2014 'Rice Outlook' report released by the USDA states:
"Total U.S. supplies of rice in 2014/15 are projected at 267.3 million cwt, up 3.0 million cwt from last month's forecast and 8 percent above a year earlier. Total supplies are the largest since 2010/11." The same report states: "The year-to-year increase is the result of a much larger crop." Source: USDA Rice Outlook
More Than A Side of Rice
Rice is not just a side dish for Americans anymore. The USA Rice Producers Association also claims that Americans eat twice as much rice now than 10 years ago. That is not even taking into account the many other uses for this seemingly simple grain. With so many varieties on the supermarket shelf and rice being used in the production of everything from common family meals to beer, wine, pet food, cereals and even oils, rice is certainly a staple.
Rice though, is not just a staple of the past and present but also the future. The outlook for the future of the USA rice industry is on growth. This growth is not only in quantity but also quality to compete on the world stage.
Rice Quality Key To Industry Growth
During the USA Rice Outlook Conference in St. Louis in December 2013, Robert Coats, Extension economist and professor with the University of Arkansas looked toward the potential growth of the U.S. rice growing industry:
"The U.S. rice industry cannot be competitive in the global low quality rice market, but can compete in the high quality market through rice identity preservation. Producing rice with world class physical and chemical grain properties and priced accordingly — this is needed to turn the U.S. rice industry to a growth industry." Source: Delta Farm Press
It follows on of course that state of the art equipment and processes must be implemented to protect rice yields. The importance of ensuring longer shelf life to protect and increase the profitability of companies using rice based products remains integral for anyone involved in the supply chain from harvest to table.
Maximize Profits By Optimizing Rice Quality
With the ever present threat of Mother Nature's unpredictable weather patterns, it is important to sell crops at optimum prices each and every year regardless of yield and competition from cheaper overseas markets. Natural disasters in the form of drought and flooding rain can mean devastation to profit and are impossible to predict. Other factors such as spoilage, over-drying and weight (profit) loss if the grain too dry or too damp can be just as catastrophic but are fortunately easy to avoid.
Farmers' profits are increased when consistent analysis of grain quality is employed and for those using rice as a raw ingredient in food manufacturing, it's essential to accurately assess the quality, and thus fair purchasing price of rice.
A major factor in assessing the quality and value of rice is accurate measurement of moisture content. Assessing moisture measurement quickly and accurately from crop samples ensures global standards are met and maintained regardless of origin.
Here's some moisture and rice quality test instrumentation that will help you optimize your rice quality, no matter where you are in the supply chain, and maximize your profits:

Handheld Rice Moisture Meter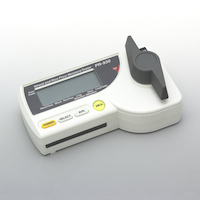 Kett's Riceter remains the number one selling handheld grain moisture meter in the world and is the industry standard for rice measurement. Learn more here

Single Grain and Seed Moisture Meter

The new PQ5205, is a single grain and seed moisture tester that provides rapid moisture measurement of rice, barley and wheat. The PQ5205 builds on the success of its precursors, the PQ500, PQ510 and the PQ520 Single Grain Moisture testers, considered the worldwide standard for the measurement of single grain seed moisture. Learn more here
Automatic and Handheld Rice Huskers

Whether moisture testing your rice in the lab, grain elevator or factory line, at only 1.8 kg and with a footprint smaller than a coffee maker, our TR250 rice husker is designed to last through thousands of moisture measurements. Learn more here
Rice Whiteness

Rice whiteness is a key assessment, as it indicates the level of milling and quality of rice. Our C300 Rice Whiteness Tester set the world standard for test instruments by becoming the instrument of choice by the International Rice Research Institute. We wanted to set the bar a little higher with the C600 version, ever striving to maintain a tradition of quality, while improving designs most heavily used in the rice industry. Learn more here
Grain and Seed Moisture Meter

The PM650 grain and seed moisture meter instantly measure moisture in granule-sized objects. Designed to provide moisture readings for grains and seeds specifically, this moisture meter holds 150 factory calibrations, allowing you to measure a huge array of products with a single compact, battery-powered handheld moisture meter. Learn more here
Not sure which test instrumentation is right for you? Let us help. Fill out the enquiry form here.