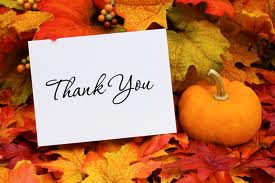 Kett customers represent some of the most important figures in the world today. They are feeding the globe's expanding population, ensuring the safety and quality of the food that's provided, and researching and developing novel, more sustainable processing. We supply test equipment to; food, pharmaceutical, chemical, building, manufacturing and packaging industries who make our world possible. Many are threatened with floods, typhoons, droughts, poverty and heightened industry regulations, yet they continue to show up to work, day after day, to give it their all. Which is why we decided to tell you, this Thanksgiving season, why we're grateful for you and all that you do.
1. You Take Risks
Walking down the aisles of the supermarket it's easy to be lulled into the idea that food production is clean, calm and efficient. However, you know better! Regardless of whether you're a researcher, supplier or producer, you know that the agricultural industry is subject to the elements, and a single event of bad weather can wipe out years, even decades, of work. Earlier this year a division of the International Rice Research Institute (one of our customers) lost twenty years of research due to flooding. They responded by bravely picking up the pieces and focusing more than ever on the need for developing flood resistant rice, even holding a summit on the issue last month.
2. You Make Feeding the World a Priority
Nobody loves a conference more than us at Kett. We love seeing the same faces year after year, meeting a few new ones and the camaraderie that develops from sharing ideas. Our customers, thankfully, share this love of getting together and creating our own community that spans the globe.
Two weeks ago many of our rice customers attended an International Rice seminar in the Philippines. Yes, they had read the weather reports (find someone in crops who doesn't agonize over the meteorological data), and knew a typhoon was on its way before deciding to carry on with their plans. As the weather picked up, they stayed on to debate how to improve their trade, and keep the world fed. Could any conversation be more important? We heard from one of them that his flight left only four hours before the storm hit his Filipino colleagues.
3. You Don't Give Up
One of our measurement instrument customers lost his fish processing plant in Hurricane Katrina. He lost everything when a 20- 30' wall of water hit the ground where the plant was located. A week later they started rebuilding. They didn't want the same plant they had lost, they wanted something better. Having witnessed how successful their first Kett purchase had been, one of their first discussions centered on fully integrating our online systems to automate and optimize their entire future operation.
4. You're Willing to Change
Given this highly variable climate, it may not be surprising that our customers are asking for eco-conscious equipment to match their values. We've seen the majority of our customers make the shift to sustainable practices, and seek test equipment that mirrors their values. In response, our newer models use less energy and are made to last even longer. Our customers hate waste, and so do we. Making everything from moisture meters to composition analyzers more eco-friendly, helps our customers cut down on costs while reducing emissions.
5. You Give Back
While every farmer could use a moisture meter to improve operations and raise profits, there are some whose very lives are saved by them. One of our customers donates Kett rice moisture analyzers to help very low income farmers in Africa optimize their rice moisture to increase yields. Missing the target can lead to starvation. Having a rice moisture meter can make the difference between whether that target's hit or not.
Thank you, to all our wonderful customers - Happy Thanksgiving!
What makes your customers so awesome? Share your stories of thanks in the comment section below.