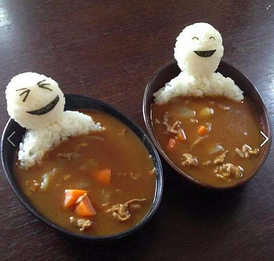 Whether your business is in the food, pharmaceutical, pulp and paper, personal care or chemical industry, your company's success depends on developing protocols that produce replicable, high quality results.
Your manufacturing line must perform like a professional athlete, pushing ahead of competitors through relentless testing of each technique and analyzing data, ultimately achieving consistent results. Just as athletes determine goals, a manufacturing business must identify it's own key measurable quantity.
After working with thousands of customers, we've been able to assist operations and development teams, just like yours, to pinpoint a critical variable: moisture, essential in transactions based on product quality or weight.

After identifying crucial variables, we then help break down your procedure to select what samples will need to be measured. Primarily, this starts with analyzing the raw material, ensuring you are getting the highest quality ingredients for your dollar, and that these materials meet global quality standards. For those in the food manufacturing industry, we've introduced grain moisture analyzers, including the PQ520, our most recent moisture meter for quality assurance of barley, wheat, rice and other single kernel crops. This meter is essential for quality assurance specialists responsible for purchasing raw ingredients and monitoring storage to ensure only the freshest components are selected for inclusion in the finished product.

Past the initial stage, our experienced test instrument engineers can help your team isolate points of inspection. You may find that it's best to pull samples after combining and mixing materials or once they have been processed into a new form, eg; from a solid to a powder. Irrespective of what form your samples take, it's the Kett Near Infrared (NIR) Moisture Meters, that are the most popular and here's why.

What you can expect from a calibrated Kett NIR Moisture Meter?
Quick, simple operation.
No sample contact.
No sample preparation.
Tests a variety of liquids and solids, from high-moisture slurries, pastes, films and jellies to low-moisture raw materials and finished products
Replicable, accurate results.
An unprecedented "wow" factor on your production line. There's nothing else like it in the world!

While our portable KJT130 model is ideal for frequent, on-site checks, we also offer a desktop version, the KJT230 Advanced Laboratory Model. In addition to the above qualities our 230 delivers:
Extreme precision for whole(heterogeneous) or standard ground (homogeneous) samples, like powders and liquids.
One test for moisture, fat/oil, protein, ash and macro organic composition readings.
Small footprint (the size of a coffee maker)

Additionally, just as every star athlete has a great coach, when you become a customer with Kett you get a team of trained professionals available on-call for your staff.

Have you had a chance to check out the "wow" factor of our customer's favorite instrument, the KJT130? Put us on your IFT 2013 conference plan or just give us a call at 1 (800) GET-KETT (1-800-438-5388) to arrange a consultation!
Additional Resources:
Learn more about our NIR Moisture Meters here
Purchase an NIR Moisture Meter here
Download the PQ520 Product Brochure - English
Download the PQ510 Product Brochure - Spanish
Download NIR Moisture Meter Product Brochure
Articles:
Kett Introduces a New Single Grain Moisture Meter The PQ520
How To Buy The Right NIR Analyzer For Your Needs and Optimize ROI
10 Things QA Should Know About Measurement Instruments Before Buying