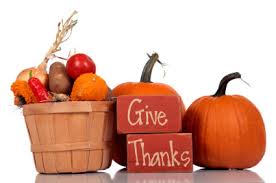 As we get closer to the forth Thursday in November, it's the time of year when we're challenged to stop and give thanks for all we have in our lives.
With 40+ million Americans set to travel around the country to connect with family and friends to consume 50+million turkeys, there's no argument that family and friends are what we need to be thankful for. However, do you stop to give thanks for the little, but significant things in your life that make your job just that little bit better? Or maybe make your business or department a little more profitable?
It's easy to get caught up in the frustration of everything that goes wrong in our jobs, and day to day responsibilities, but often there are many things that do work, and make our days better.
I'm amazed and how many people involved with manufacturing, responsible for producing quality products such as food products, pharmaceuticals or packaging still don't have effective testing and measurement equipment to ensure product quality and consistency. Often the processes involved with testing product quality are time consuming and subject to human error. Causing frustration, because KPIs relating to production volume, quality or profits aren't met.
In keeping with the theme of gratitude as we get closer to Thanksgiving Day, I thought I'd share 5 reasons why I believe manufacturing are thankful for NIR Moisture Analyzers.
1. Saving Time
Once calibrated 7-10 samples are needed for a valid calibration, the process for determining moisture in your product is relatively quick. The versatility of this technology means you can get accurate moisture measurements when you need them, be it on the process line, in the lab or in the field. All of this equates to faster test results and feedback, allowing you to optimize your time, and your teams' time.
2. Improve Quality Control
The speed and accuracy in which you can obtain results from NIR technology will allow you to conduct more tests within a given time period. Since you can conduct more tests (higher frequency, you will achieve tighter control of your product quality.
3. Better Use Of Internal Talent
If your company is still using the Karl Fischer or Loss On Drying method for determining moisture chances are a lot of team's time is being tied up conducting these tests, when they should be spending their time on more profitable activities. The NIR technology allows the user to instantly get accurate measurement results they need with very little time required at all.
4. Decrease Transport/Shipping Costs
Having the incorrect amount of moisture in your product will affect your profits by way of1) increasing the cost of shipping - with extra moisture in your product your total shipment will be heavier resulting in higher shipping costs 2) product quality - if you don't have the right amount of moisture in your product the quality will be affected resulting in either product loss or reduced shelf life as well as an unhappy customer which could cost you're a lot more than just the loss of product.
5. Improve Profits By Optimizing Buy/Sell Transactions
The ease, versatility and accuracy of NIR technology for moisture measurement gives you the ability to conduct instant and repetitive tests helping you to optimize yields out and revenue in.
NIR technology for moisture measurement is growing in popularity across many industries such as; food and grain processors, tobacco, pharmaceutical, pulp and paper, minerals, personal care products, chemicals and textiles.
We understand to be really thankful for achieving the above benefits you need to understand the cost/benefit analysis and payback. That is why we offer a complimentary consultation to run through your needs, best solution and ROI analysis. Schedule a call with an engineering expert to understand the payback analysis of investing in a Kett NIR Moisture Analyzer.
Wishing you and your family a safe and happy Thanksgiving from the team at Kett.
Resources You May Find Helpful