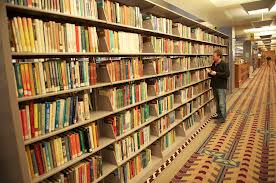 We live in an era where anything, and everything, we need to know is at our fingertips. All we need is access to the internet – the information highway. This is both good and bad for companies. The advantage is that it is now easier for organizations to have a direct connection with the people using their product or service. They can publish information they know their customers are looking for, making it easier for their customers and advocates to stay up-to-date with new products, industry trends, and company news. Customers can now feel more connected to, and possibly more loyal, towards companies and brands. The challenge with all this information is how to stand out, how to be relevant, and how to engage your customers with the right information.
As a global leader in measurement instrumentation it's important we stay up to date with industry trends and latest news for our industry. To help you identify reliable industry resources we thought we'd share some of our top publications with you today.
1. Powder Bulk Solid
Since 1983, Powder Bulk Solids (PBS) has built their reputation as the voice of the dry particulate/bulk solids handling market. PBS provides information on new technology, products, equipment, systems, and services.
As the first magazine devoted to exclusive coverage of the dry processing and bulk solids marketplace, PBS covers the dry particulate/bulk solids handling market with a variety of print and online products.
To learn more about PBS visit: www.powderbulksolids.com
2. Euro Bulk Systems
Focusing on European Bulk Processing. EuroBulkSystems is a bi-monthly publication, circulated to people who work in the chemical, food, feed, pharmaceutical, plastics and high-grade industrial mineral industries, all of which share a need to handle and process valuable and often 'difficult' materials with care and precision.
The magazine reports on the handling, processing and distribution of powders, granulates, flakes and pellets - as well as, to a lesser extent, liquids and pastes.
To learn more about Euro Bulk Systems visit: www.eurobulksystems.com
3. Chemical Processing
If you're a chemical industry professional responsible for designing, operating, maintaining and managing chemical, petrochemical, refining, agricultural and pharmaceutical facilities.
This publication provides relevant and useful coverage of the chemical manufacturing industry, including chemicals, refining, petrochemicals, bio-fuels, pharmaceuticals, plastics, cosmetics, coatings, agricultural and specialty chemicals. Where you can find solutions for challenges like: improving energy efficiency, plant optimization, plant automation and control, process improvements, cost reduction, effective plant/process design, improving environmental and safety performance, security, environmental and compliance, capacity improvements, improved reliability/asset management and reduced maintenance costs.
To learn more about Chemical Processing visit: www.chemicalprocessing.com
4. Processing Magazine
For more than 25 years, Processing magazine has been about the use of innovative equipment technologies and services used to improve productivity in process operations. And that's not about to change.
Each and every month more than 70,000 people turn to Processing for the latest info about solutions for the processing environment — including everything from valves & actuators and motors & pumps to control instrumentation and energy-savings equipment solutions.
Processingmagazine.com, is a good place for researching online/inline test instrumentation, manufacturing equipment and other processing solutions.
To learn more about Processing Magazine visit: www.processingmagazine.com
5. AZoM.com
The idea to launch AZoM.com originated in late 1999 from a group of materials scientists who want to provide a resource to increase the awareness of Advanced Materials to the end-user community.
The aim of AZoM is to become the primary materials information source for the engineering and design community worldwide. To achieve this they focus on being the primary publicist of news, views and developments within the materials science community - with a focus on the needs of the end users of materials. That is why all of the educational, informative and news content on AZoM is provided free of charge.
To learn more about AZoM.com visit: www.azom.com
Other Resources You May Be Interested In
The purpose of this guide to help you navigate the waters of the various moisture meter technologies, form factors, and companies and assist your efforts to provide your firm with accurate and reliable moisture meter. Learn more here
If you are interested in pursuing the goal of accurate moisture measurement, including: quality control, quality assurance, production management, design/build engineers, executive management and of course anyone wanting to learn more about this far reaching topic - then this ebook is for you. Learn more here



Learn how this company used - Kett's Rent-To-Own offer to "test" the benefits of the instrument before making their buying decision. They were able to save time and money, by identifying locations in their production line where the plastic had extra moisture - without touching the raw material or films and without altering the product.

Learn more here



Learn how real-time moisture measurement, during the production cycle, of product development ensured a successful product launch for this client.

Learn more here