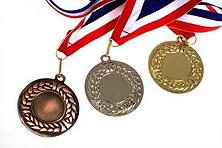 The Sochi Olympics has been a time of intense controversy, competition and celebration. It's never anything less than inspirational to see athletes perform at the height of their abilities, as they seek to gain that slight edge that makes all the difference. The sense of achievement you can see from the gold medalists comes only from years of grit and sheer determination. There is no room for error. Each participant has had to build on the success of the past, while innovating new moves to appease some of the planet's harshest critics. Truly, we can all learn something from these professional's dedication to their craft. There is a great story to be told behind each gold, silver and bronze medal that the television audiences don't often get a chance to witness.
Pittcon, the equivalent of the global test instrument olympics, is happening next week. Over 930 companies from over 31 countries will be competing to win the attention of thousands of discerning scientists, their harshest critics. As with all judges, Pittcon attendees are seeking to be wowed by design that is both original and outperforms all leading market competitors. We've selected our pick of gold, silver and bronze medal test equipment winners at Pittcon, ranked for popularity, ease-of-use, accuracy, speed and universality of applications.
Read on to find out it if you agree with our picks!

GOLD:
NIR Moisture Meters

As Pittcon is actually a conference put on by The Pittsburgh Conference on Analytical Chemistry and Applied Spectroscopy, and co-sponsored by the Spectroscopy Society of Pittsburgh, only instruments utilizing spectroscopy could be considered for first place. NIR, or Near-Infrared spectroscopy is an especially valuable technology, as it allows moisture to be read instantaneously in both liquids and solids, without sample contact or preparation. NIR moisture meters replace timely loss-on-drying methods and Karl Fischer (KF) tests, affordably and simply.
The KJT line of moisture meters are known for setting the global standard in moisture measurement. You might say the KJT130 handheld moisture meter is the figure skater of test equipment - small, incredibly elegant, and always drawing a crowd. It's simplicity belies it's underlying complexity. In fact, it takes less than 5 minutes for just about anyone to learn how to get accurate, instant results anywhere, anytime.
Take a look at this video to see it in action!
For those looking for an online solution, the new KB30 Process Moisture Meter will be featured at Pittcon for users looking for automated, continuous moisture results on the process line at a very affordable price.

SILVER: Moisture Balances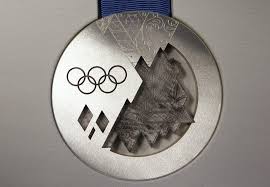 Moisture balances are the primary, reliable method for accurate moisture measurement by using Loss-on-Drying (LOD) technology. Much like cross-country skiing, it's the slower, steadier measurement instrument with a long industry standard of recognition for providing reliable results. With no initial calibration required, moisture balances offer automatic taring, numerous drying programs to optimize testing throughput, and are capable of measuring both liquids and solids.
The new FD660 Low-Cost Moisture balance will be featured at Pittcon for the first time, demonstrating its ability to provide rapid, direct measurement of the moisture content (or solid content) in any liquid or solid within minutes. Like the NIR moisture meters, most samples need no sample preparation. It's the ideal instrument for scientists looking to achieve advanced moisture readings without the advanced price-tag.
BRONZE: Friction Analyzers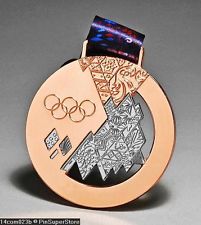 Twelve new winter sports were introduced this year at Sochi, featuring a twist on traditional events, such as the ski halfpipe and the snowboard slopestyle. Who knows what events will become the next tradition, but those with the ability to combine the new with the old deserve a special mention. This year, friction analyzers are finding their place amongst the industry staples of test instruments, known for their versatility and ever-improved functions.
The Heidon 94Ai Tribometer and H37 3D Muse Portable Friction Analyzers are jaw-droppers for their range of radical uses to measure static friction. Amazingly, samples formerly impossible to measure, like large rollers on paper mills or printing presses are now easily analyzed. These portable instruments can measure in any location, stairs, ramps, railings… and maybe even half-pipe slopes!
For those seeking something with more accuracy for their lab analysis, the desktop friction analyzer is the curling equivalent of test equipment - consistent and incredibly precise.
To see Kett instruments on display visit booth #3402 at Pittcon2014 this March.
Not going to Pittcon? Contact Kett to discuss the best instrument for your needs.