In search of new markets, we decided to join 276 exhibitors at the International Baking Institute Expo (IBIE) in Las Vegas to better understand how some of our products could meet the needs of bakers and their grain suppliers. With this in mind (and thoughts of delectable samples), we were eager to attend IBIE2013, known as the Baking Expo.
This show had a positive attitude towards business we hadn't experienced in some time. We were exposed to cool technology, amazing food, wonderful people and a great time was had by all. Thank you to the organizers of IBIE!
We found IBIE2013 to be such a valuable investment, we decided to share seven reasons why we'll be heading to back in 2016:
1. Bringing a Taste of America to the World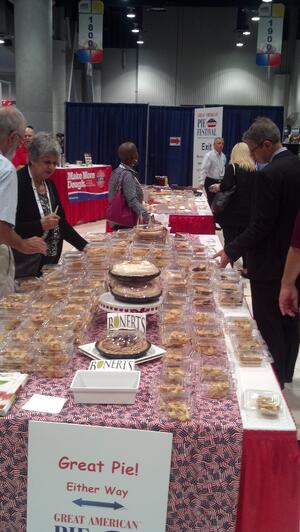 With over 15 different flavors of pie to taste at the Great American Pie Festival, it was great to witness a celebration of something as American as apple pie. Our California-based company sells test instruments globally, and we have several distributors operating in Latin America, where a strong contingent of Baking Expo attendees hailed from. We had a chance to network with delegates representing over 95 countries who were represented at this year's show.
2. Rubbing Elbows with the Best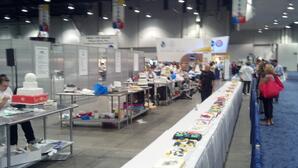 The on-site Pillsbury Cake Decorating Competition, featuring the top 12 cake decorators in world, went on throughout the duration of the expo. We loved the Indiana Jones Cake, but it was difficult to choose a favorite from the endless tables of unique cupcakes, wedding cakes and elaborate fondant creations.

3. Attracting Consumers with Novel Technology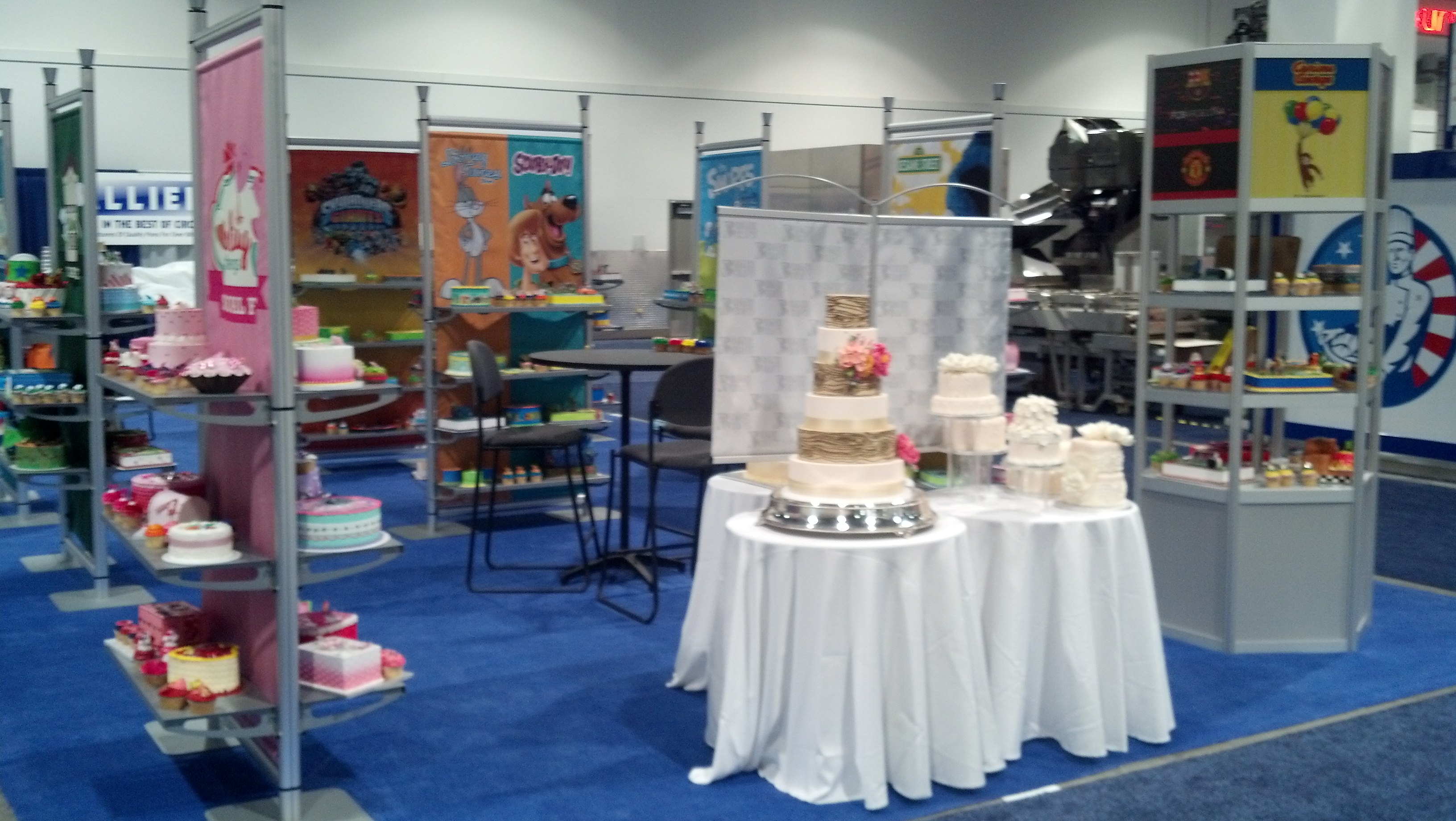 Bakery Crafts demonstrated new technology creating 'on-demand' cake images, featuring cartoon heroes like Spiderman and Scooby Doo on cakes that would make any kid jump for joy. As technology progresses, our goal is to ensure that product meets quality standards from farm to production through distribution and finally, to home. Take a look at our exclusive video of their Bakery Craft's neat design!



4. Putting Products in the Spotlight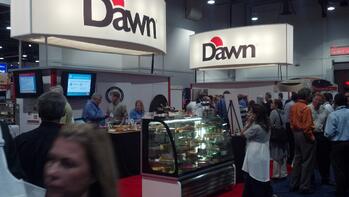 The expo put products at center stage with an array of entertainment, showcases and theatrical demos. We were looking forward to the sights and smells of the expo, but it was the tasty samples that put this show over the top. One of our favorites was the mountains of croissants and cinnamon buns at Prime Pastries. We were also grateful to Dawn Foods for providing a seemingly endless supply of coffee and donuts, which kept our booth going the whole convention! Whether tasting cookies, cakes, new flavorings or icings, we had a great opportunity to meet bakers who can use our moisture meters, grain analyzers, powder whiteness testers and composition testers to help their products stand out.

5. Celebration of Innovation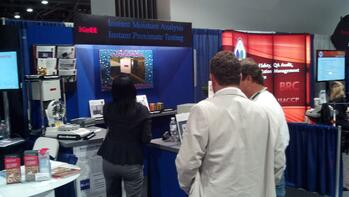 The IBIE Innovation Showcase, a walk-through gallery of posters showing three years of cutting-edge developments made by exhibitors, was our first sign that this was a convention designed for Kett.
"We really challenged the exhibitors to bring their newest and boldest innovations to I.B.I.E., and they have really taken the challenge to heart," noted Robb MacKie, president and chief executive officer of the American Bakers Association, on BakingBusiness.com.
We couldn't agree more! We brought two of our latest grain moisture testers, the PM650 and PM450.

6. New Food Manufacturing Designs
In addition to the gallery, we were treated to new technology designed to meet the concerns of today's bakers. Working with food processing manufacturers means we need to keep abreast of the instruments they'll be using in their lines, and design our test equipment accordingly. Our favorites were the Automated Powder or Bread Crumb Applicator and the Reiser Dough Ball Maker. The quality of the dough and bread produced by these machines depends on meeting exacting standards, which our moisture analyzers accomplish.
Automated Powder or Bread Crumb Applicator
Reiser Dough Ball Maker

7. Education
We attend industry trade shows like IBIE to learn the latest advancements in one of the biggest industries we serve. Whether overhearing bakers discuss the need for more energy efficient machines or just showing off some of their latest creations, IBIE 2013 was a great educational success we hope to repeat at the 2016 Baking Expo.
Were you at IBIE2013? What was your favorite technology, food or experience? Leave your thoughts in the comment box!
To learn how Kett's range of moisture meters and grain analyzers ensure consistent product quality by talking to a engineer today. Call: 1 800 438 5388 [1 800 GET KETT ] or email us here.