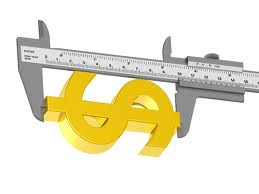 Get the inside scoop on how to choose a reliable moisture meter manufacturer/supplier.

Last week we discussed how to assess your internal requirements as the primary part of the process in identifying the best moisture meter for your company. If you missed that article you can read it here.
Now let's assume you've found, what you believe to be the right instrument for you needs. There are three things you need to know about the manufacturer/supplier before making a final decision:
1. Do they have experience working with manufacturers in your industry? Have they previously supplied instruments to this type of operation? Even if a supplier hasn't worked in your specific industry, their truthfulness and willingness to research your company may work out for you even better in the long run.
2. What type of guarantee do they offer? Have them clearly explain their guarantee and what it covers. Do they guarantee that their instrument will work with your existing method or does it just cover parts and labor?
3. What happens if your instrument breaks or has a problem? Do they offer a warranty? Make sure you understand what the supplier will do in case your instrument breaks. Working in a fast-moving supply line requires quick repairs or even equipment rentals while an instrument is out of commission.
Having been in the industry for over 65 years, we've got the inside scoop on what you need to find out about your supplier (and their instrument selection) before making a purchase. That's why at Kett, we employ engineers to walk each of our customers through these questions. This ensures we have a complete picture of your company's industry, process, budget and, most importantly, specific needs before helping you to select the optimal instrument from our line of over 200 products.
Are you considering the purchase of a moisture meter, but are still questioning whether it's the right investment for your company? Download our free eBook, Your Guide to Finding an Accurate and Reliable Moisture Meter and let us know what you think!