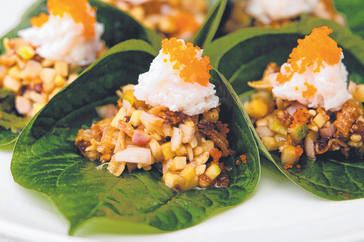 Discovering new spices and recipes, sampling new foods, and taking home delicious new recipe ideas is all part of the enjoyment of IFT - we should know, we've been doing this for over 15 years.
This year though - we're really excited because we have several of our new products, showcasing our latest technology in test equipment, on display.
Here's what you can expect from Kett at IFT13:


If consistency in powder whiteness and purity is important to your output then stop by booth 3974 to see Kett's C130 powder whiteness and purity tester, which replaces the highly successful C100. Find out what makes it better, and why you can rely on it to for accuracy and quality.
To improve, or maintain consistent quality for rice whiteness - stop by to see the new and improved C300 - the C600.
We're expecting the PQ520 single grain moisture meter to be popular, it replaces the PQ500, formerly the world standard for single grain analyzers. We just released the PQ520, the latest in our line of moisture analyzers this Spring, so there are many in the industry who haven't yet caught wind of it. The PQ520 tests moisture for wheat, barley and rice, so it has a wide array of applications.
We'll also be demonstrating a variety of our instant NIR moisture and composition meters for those with other product measurement needs.
Our moisture analyzers always get some kind of "wow" or "cool" factor from the crowd, something one of our Brazilian distributors, Marte Cientifica just experienced at the FCE Pharma convention this month. These range from handheld to desktop use, but the handheld NIR analyzers are the most popular instruments we get to demonstrate every year. Stop by and see how accurate and easy these analyzers are to use - we're sure you too will be impressed.

We started attending IFT because our agricultural customers, particularly rice producers and processors suggested we join them. Our company's history is based in food, rice originally, so we could immediately see the importance of being a part of the innovation in food science and technology that is IFT. We've come to find out, as IFT tells it, the expo is the "single most important trade show of the year."

We have test equipment designed for every stage of food development and manufacturing, so this is a great opportunity to demonstrate what our instruments can do for everyone who is involved in food science and technology.

Most shows only have engineers, production staff, R&D or marketing/sales representatives, but the IFT Expo brings all of these individuals together. Sometimes the marketers, sales professionals, or consulting staff will have a customer or product issue that they can introduce to our engineers at the show. We can then meet with the key members of that company, on site or via web conference, discuss their problem and provide the right instrument to solve it. It's a great process and we love meeting face to face with some of the most discerning members of this industry.

So no matter what your role is with regards to food production; you may be marketing, sales, QA, R&D, Product Development or Production - you can count on Kett to provide quick, honest, concrete answers from our team of engineers who are familiar with the applications of our wide array of instruments. We're looking forward to meeting individuals who have a measurement application need and can give us six minutes of their time. Even this fast assessment allows us to understand your process requirements and to make definitive suggestions from our line of over 200 pieces of test equipment.

Please take a moment to add stand number 3974 to your expo plan, just click here to be taken to an application that allows you to simply and easily add the Kett team to your list of booths to stop by.

Next Steps
7 Reasons You'll Want to Add Kett To Your IFT13 Expo Plan
Download C130 Brochure - English
Download C130 Brochure - Spanish
Download PQ520 Brochure - English
Downlaod PQ520 Brochure - Spanish