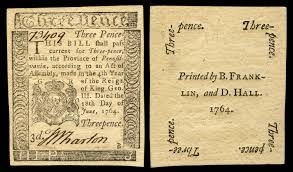 The Old Farmer's Almanac was first published in 1792. It was created by Benjamin Franklin to predict things like the times for the rising and setting of the sun, as well as the patterns of the tides, and overall weather predictions. And, as the name suggests, the Almanac served as a helpful guide, providing dates for farmers to know when to plow up the strawberry bed, or when to plant rutabagas.
Ideally, The Old Farmer's Almanac of then and now is designed to help farmers come up with the best times to plant and harvest crops- and even today with its still-classified formula, the almanac has a relatively high accuracy rate, at 80%.
In days gone by, brides would consult the Almanac for the best date for sunshine for their wedding, and society women would ask which Saturday in June might offer the best chance of good weather for an outdoor picnic or party. But answers weren't always incredibly specific. And the Almanac didn't have to be right all of the time-- just most of the time.
This year's Almanac is predicting a range of weather throughout the fall season, depending on where you are:
The West will see alternating periods of peaceful and stormy weather, with windy and rainy conditions towards the end of the year thanks to weather coming in from the Pacific.
The Plains through the Ohio Valley should prepare for a few bouts of severe weather, including the potential for tornadoes.
The East should expect to see cool, dry weather in October, with colder and stormier weather in November and December.
So what does this mean for your crops? And how will fall weather affect your harvest date— especially with major storms expected across the nation?
It can be hard to rely solely on The Farmer's Almanac to know when to harvest. After all—the Almanac doesn't have to be accurate 100% of the time.
Even more accurate than Franklin's Almanac is Kett's Automatic Harvest Determiner, which uses actual collected data to help you harvest your crops at the right time. What can it do for you?
Measuring Temperature and Grain Ripeness
Temperature is a crucial part of getting the timing of your harvest just right. Temperature has a lot to do with moisture levels-- especially in grains. Wheat matures at about 40% moisture levels, and once it reaches maturity, it loses about 2.5% of its moisture content each day.
It's important to check temperature and moisture levels during this time to find the precise moment to harvest your crop, somewhere between a moisture level of 18 and 20%. Temperature fluctuations can quicken or slow this drying process, which is where a harvest determiner can have a huge impact.
When grains are harvested too soon, immature grains are not viable. But harvested too late, and your grains will be cracked. In both situations, you end up with a lesser-quality grain, as well as fewer profits. Some very experienced farmers can pinpoint the best harvest time just by examining the grain itself, but this requires a great deal of skill and curated knowledge. A harvest determiner solves this problem and ensures you harvest at the ideal time.
Easy to Use
The OT300 is incredibly easy to operate. Unlike relying on the supposed accuracy of an Almanac, the OT300 is something you can trust to determine the optimum time to harvest.
How do you operate the harvest determiner? All you have to do is place the OT300 in the field, press start, and that's it. From here, the temperature is constantly measured, and a digital clock tracks the amount of time that has passed.
A small microprocessor within the apparatus tracks and calculates temperature days. And once the meter indicates the optimal harvest time, it's time to get to work harvesting your crop.
The OT300 is a battery-operated device, and it calculates harvest time for crops within a 1-mile radius. And the OT300 is affordable, which means you can spread out multiple devices to allow for variances in location, temperature, and harvest readiness, ensuring that you have the best final crop yield.
With Kett, you can take the guesswork out of getting your crops from field to silo, with tools like our OT300 Harvest Determiner, and others like the online KJT270F In-line Composition Meter, or the portable Instant Grain and Seed Moisture Meter. At each step of the growing and harvesting process, our tools are there to help you have the best possible outcome with quick, reliable results and easy operations.
Want to learn more about our Harvest Determiner, or find out which other tools will take your crop from seed to store shelf? Contact us today!