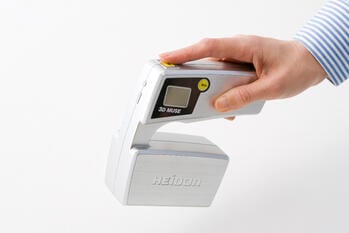 When it comes to research and development, we all know that time is money. The longer it takes to develop and launch a product, the more it will cost – plain and simple. One way today's manufacturers can reduce costs and accelerate the product development process, however, is by using friction measurement devices to find valuable insights about their products and production process.
Though friction measurement data has historically been difficult to obtain and quantify (e.g., wear properties, friction analysis on liquids and powders, etc.), today's friction measurement tools provide data quickly, easily, and reliably – helping to drive the speed of the product development process. This combination of speed and accuracy creates many opportunities when it comes to making your product development more profitable, because you know which areas need improvement and you can then implement solutions more quickly and efficiently. From concept development through the start of production, friction measurement testing, data collection, and analysis can help companies in all stages of the product development process To help your company realize the benefits of regular friction analysis, we'll explain the four main benefits of friction analysis for product development testing:
Save Money
By independently testing your product's individual components and their functions with friction measurement tools in the prototype stage of product development, you can avoid much more costly changes later in the production process. Issues become more difficult and costly to fix the closer your product gets to the beta testing and production phases, so it's critical that you catch them as early as possible to minimize their costs. Likewise, the data you collect from your friction measurements will help determine the types of beta testing you'll want to perform, so testing early and often can help streamline the process. This focused approach to data acquisition and analysis can save valuable resources, and any money saved during the development cycle yields increased profitability.
Save Time
Today's friction analysis tools, like our portable Heidon 94Ai Tribometer and desktop H14LFW desktop friction and surface analyzer, provide fast, accurate, and reliable measurements that help manufacturers accelerate their product development timeline in several different ways. Conducting isolated friction and wear analyses on individual components in the lab, for example, helps streamline your in-field testing by providing preliminary, quantifiable data to serve as the basis for your future tests. This preliminary data decreases your non-productive activities in beta testing, where conditions and tests may not be so easily replicated. Together, isolated independent friction analysis data from the lab works with focused field-testing to test products both more accurately, and in a shorter window of time. Getting a product to market in the quickest amount of time yields higher profitability and market penetration, along with decreasing the potential of missed opportunities due to late emergence.
Improved Product Quality
Running thorough friction analysis tests on your products is one of the easiest ways to gauge your product quality. For example, coating degradation and surface wear can both be measured via friction analysis. By utilizing the COF values found through testing, you can adjust your materials and design to reduce wear and maximize your product's useful life. And because friction analysis tools allow you to conduct accurate, repeatable tests, you can replicate these high-quality products over and over – allowing your company to build a reputation for quality and strengthen its brand image.
Improved Product Knowledge
The more friction analyses you conduct on your product, the more you can learn about it over time. And the more you know after numerous rounds of testing, the better you can streamline your product development and improvement process in the future. Data derived from isolated and focused lab and beta testing can be analyzed to create empirical formulas, guidelines, and benchmarks that can be applied to future product development – further streamlining the process without compromising quality or integrity. The knowledge and know-how of these optimized research and development processes will help you save both time and money on future product launches.
Want to learn more about how Kett friction measurement devices can be used to improve your company's product development processes? Download our free eBook below, or talk to one of our expert application engineers to find out which friction measurement device is the best solution for your needs