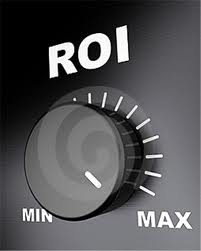 One of the most important questions any business-minded person must continue to ask themselves is, "how am I providing value to my customers?"
When considering this question, it's essential to put yourself in the shoes of your customer and ask yourself what matters the most to them. Having served farmers, grain exporters and industrial manufacturers for over 65 years, we've had some time to consider the answer to this question. We know our customers are seeking unparalleled customer service, a wide variety of product options, and knowledgeable sales representatives. However, those variables alone aren't enough to bring them to make a purchase.
In fact, there is only one thing that consistently shows buyers that their funds couldn't be spent any better, and that's our Cost and ROI Worksheets. Our customers are amazed when they find out how easily we can put their numbers into one of our simple worksheets, and show them exactly how much they'll be saving with a new moisture meter, grain analyzer or any other piece of Kett test equipment.
We can talk about the cool attributes of our moisture meters until the metaphorical (and perhaps literal) cows come home. However, until you take a moment to identify how much money a new measurement instrument will save your company, these details simply won't get you a stamp of approval on a new purchase.
To help you get budget authorization we've created a free worksheet for you to use to calculate the cost and ROI of a Kett measurement instrument. It's really cool - and easy to use.Check it out here.
Learn more about our measurement instruments here
Learn Why Our Latest NIR Composition Analyzer Is Like The Swiss Army Knife
Common Questions Regarding Grain Moisture Testers
Plastic Strapping Manufacturer Saves With A Kett Moisture Analyzer [CASE STUDY]
Kett Moisture Meter KJT130 Handheld v's KJT230 Desktop [FAQ]